The Ultimate Guide to SPC Pro Flex Tiles: Waterproof, Durable, and Easy to Install
The Ultimate Guide to SPC Pro Flex Tiles: Waterproof, Durable, and Easy to Install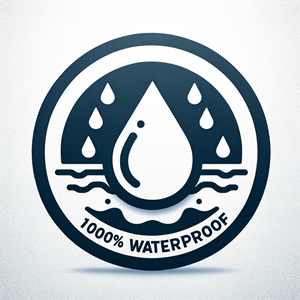 Discover the unbeatable benefits of SPC Pro Flex Tiles. Learn why these 100% waterproof, highly durable, and easy-to-install floors are the perfect upgrade from laminate and ceramic tile flooring.
SPC Pro Flex Tiles: The Future of Flooring
Why Homeowners are Switching to SPC Pro Flex Tiles
Waterproof Like Never Before
Durability Meets Comfort
Installation Made Simple
The Superior Choice Over Laminate Flooring
Unmatched Water Resistance
Enhanced Durability for Modern Living
Longevity that Laminate Can't Match
The Benefits of SPC Flooring Over Ceramic Tiles
Comfort in Every Step
Low Maintenance, High Reward
The Simplicity of Installation
Embrace the SPC Flooring Revolution with Love4Floors
Keywords: SPC Pro Flex Tiles, Waterproof Flooring, Durable Flooring, Easy Installation Flooring, Better than Laminate, Superior to Ceramic Tiles, Stone Plastic Composite, Home Improvement, Love4Floors.
"Easy installation of SPC Pro Flex Tiles"
SEO Content:
Welcome to the ultimate guide to SPC Pro Flex Tiles, the flooring that is setting new standards in the industry. If you're considering a flooring upgrade, you're likely weighing options like laminate and ceramic tiles. However, SPC Pro Flex Tiles from Love4Floors offer benefits that far exceed traditional choices. With their 100% waterproof design, superior durability, and hassle-free installation, it's no wonder they're quickly becoming the favorite among homeowners.
Discover the Unmatched Benefits of SPC Pro Flex Tiles When it comes to waterproof flooring, nothing compares to the confidence you'll have with SPC Pro Flex Tiles. They're not just water-resistant; they're completely waterproof, making them perfect for any room in your home. And when we talk about durability, these tiles stand the test of time and traffic, maintaining their beauty and integrity far longer than conventional laminate floors.
Why Choose SPC Flooring Over Laminate? Forget the worries of water damage that come with laminate. SPC flooring offers a waterproof solution that stands up to life's spills and splashes. Not to mention, the toughness of SPC floors is unmatched, resisting scratches and impacts that laminate can't handle. And let's talk about longevity—SPC floors stay looking new, outliving laminate flooring with a wear layer that withstands the daily grind.
Advantages of SPC Over Ceramic Tile Flooring While ceramic tiles have been a staple for their cool elegance, SPC flooring brings warmth and comfort underfoot. Plus, the carefree maintenance and resistance to cracks make SPC the smarter choice. And if you're a DIY enthusiast, you'll appreciate the simplicity of installing SPC tiles, a task that's significantly less complex than laying down ceramic tiles.
At Love4Floors, we're excited to offer SPC Pro Flex Tiles as the smart solution for modern flooring needs. Experience the blend of luxury and practicality with our range of SPC tiles, designed to elevate your home without the hefty price tag or the fuss. Visit us today to transform your space with the best flooring choice available.